We all want that glowing and radiant skin, and to achieve the same we approach every beauty salon there is around the city. Some of us even have tried uncanny stuff to achieve our desired skin. We have all followed the latest face masks trend, but we have to admit that they didn't work at all. After all the efforts put into making that skin beautiful, we bring to you a more natural and effective way of rejuvenating the skin – crystal facial.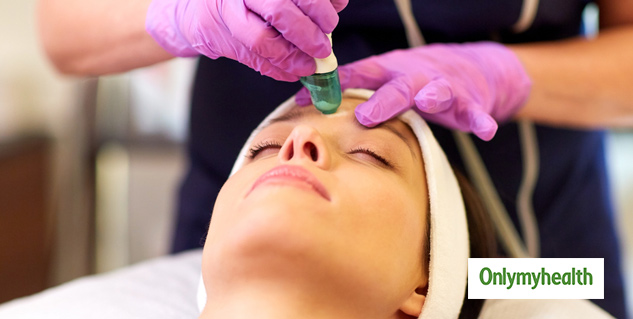 What is Crystal Facial?
Crystals have been used for beauty since ancient civilization and now they are gaining prominence again. They are used to improve circulation and release energy from the body, moreover, it is easily available in the market. It is also the most unique meditative facial which will give you a refreshing effect. This facial detoxifies the aura by balancing the energy on a physical and mental level.
Also read: 6 Best Oils for a Naturally Clear and Glowing Skin
Benefits of Crystal Facial
Crystal facial offers an array of benefits, some of which include:
De-stresses and energizes skin
Promotes firm skin and reduces wrinkles
Detoxifies the skin from all the dirt
Balances energy, reducing acne breakout
Reduces puffiness from the skin
The Tools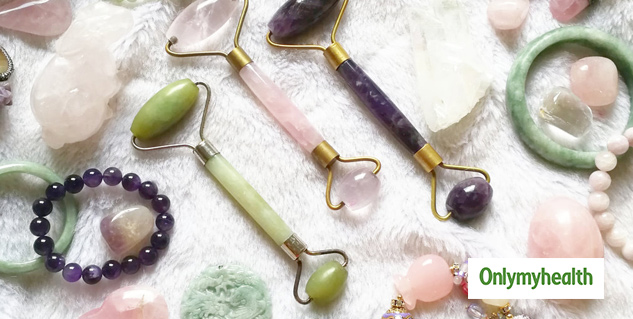 The beauty used under the process is made of crystals. Most of these tools are made from rose quartz, amethysts and jade, either in the shape of hand-held rollers or flat stones. The main motive to rub these tools against your skin is to drain fluid from the skin and muscle tissue – this will stimulate oxygen and improve blood flow, thereby reducing puffiness and inflammation.
Properties of the Stones
Rose Quartz – these are believed to release positive energy and love, promoting inner healing. It detoxifies the skin, softens fine lines and gets rid of all the toxins that might be affecting your skin in the wrong way.
Jade – It is known for its healing abilities, which can help you get rid of stress and anxiety. It can ward-off wrinkles, loose skin and even delay the process of ageing.
Amethysts – these are powerful crystals that soothe the skin by calming your nerves and get away from stress. They are great for acne protection.
Also read: 5 Everyday Habits that Make you Age Faster
Crystal facial is actually one of the best methods to give your skin a glow and make it healthier. In addition to this facial, it is important that you practice a healthy lifestyle including a healthy diet and physical activity. The better the lifestyle, the better the skin. What we consume reflects on the outside, your skin will feel healthier and more beautiful.