Akshay Kumar is a versatile actor who is known to deliver innumerable hits at the box office. He is known for his fit body and amazing looks which always make people swoon over him. His fashion sense has always had an effect on people irrespective of his movies.  On his Birthday, we bring you some of his best looks for you to take cues from: 
Official Rendezvous
A classy waistcoat or a simple suit is timeless occasional wear for any man who wants to look his best. You can pair your favourite light hued shirt with a dark-coloured suit. Wear formal shoes in black or brown to complete the look. This pretty much does the trick of looking classy yet effortless.
Also read: Akshay Kumar's shirtless selfie: His fitness secrets revealed
Casual Getaway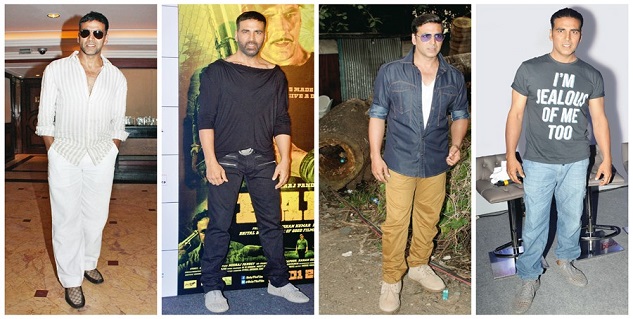 You wake up on a Sunday morning and do not want to rummage through a damp of everyday casuals. Then, steal the style of the 'Khiladi' himself. A loose t-shirt paired with blue jeans can give you quite the perfect look or you can wear a pair of joggers with a hoodie to look dapper. 
Flannel Escape 
Flannel shirts are classy and timeless. The best thing about flannel shirts is that they are versatile. They can be worn in more than one way. You can either wear a flannel shirt with a distressed pair of jeans or wear a solid tee underneath and use the shirt as a jacket. Complete your look with your favourite pair of sneakers. 
Also read: 5 Grooming Hacks Essential to Solve a Man's Day-to-Day Problems
A Suave Man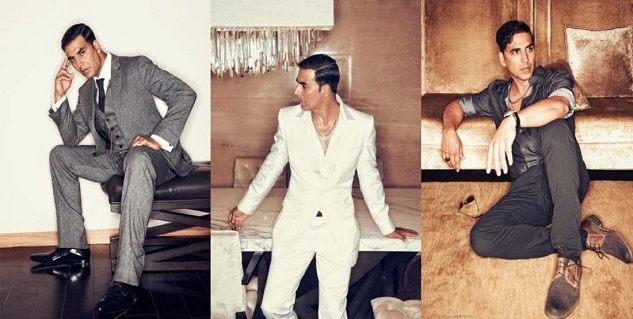 If you want to look impressive and stylish, then choose clothes that fit you well and the ones you can get away with for any occasion. Do not think that men have limited options when it comes to fashion. Fashion for men has changed. Experimenting is the key to find your own style. Men have become bolder and have started investing in textures and styles. Takes cues from Akshay Kumar who can pull off any look without looking messy.
Read more articles on Fashion & Style. 
For more related articles, download OnlymyHealth app.