Several studies have connected the dots between mind-body therapies and cancer. Out of all such researches, few recent studies have specifically associated yoga with managing breast cancer. For instance, the University of Texas MD Anderson Cancer Center conducted a study in 2011 to study the effect of yoga on breast cancer patients. The researchers found that yoga, when performed on a regular basis helped improve the quality of life in women who were undergoing treatment for breast cancer.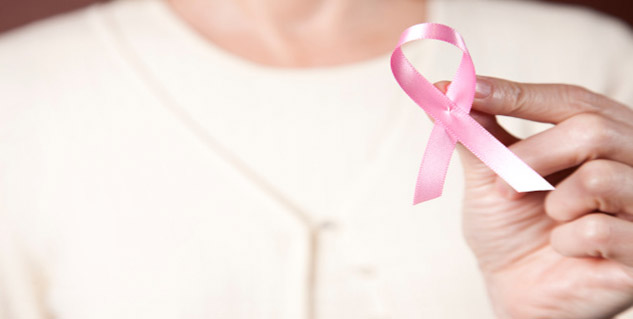 Reduced stress and improved quality of life
The participants experienced better overall health and reduced levels of stress hormones. The reduction in stress hormone levels can be very helpful for breast cancer patients as higher stress hormone levels can worsen the breast cancer and cause other complications. The study conducted with assistance from Swami Vivekananda Yoga Anusandhana Samsthana in Bangalore, which is India's biggest yoga research institute, involved 163 women with breast cancer. Several women even had stage 3 breast cancer. 
With an average age of 52 years, the participants were randomly assigned to either of three groups. One group was performing simple stretching for one hour three times a week, while the second group was performing yoga for one hour thrice a week, and the third group did neither. The combination of mind and body practices from yoga helped patients manage the psychosocial and physical distress associated with the treatment of breast cancer.
Another 2010 study published in Cancer Nursing found that a specialized yoga program could help breast cancer survivors in improving their quality of life, feeling better emotionally as well as physically and in reducing daily fatigue. Even a 2009 study published in Psycho-Oncology found that Restorative Yoga classes could improve mental health among women diagnosed with breast cancer. The study found that the women who regularly took part in a 75-minute yoga session for 10 weeks experienced a 50 percent drop in depression, reduced fatigue and around 12 percent elevation in feelings of meaning and peace.
Reduced inflammation and fatigue
Another recent research that was conducted at the Ohio State University Comprehensive Cancer Center found that yoga helped reduce inflammation and fatigue among breast cancer survivors. Since chronic inflammation is linked to several ailments including arthritis, diabetes, heart disease, and cancer, yoga can be very helpful in avoiding many health problems.
Breast cancer sufferers should consider yoga to enhance breathing, fitness, and even peace of mind. Yoga can be very helpful in improving the quality of life both during the breast cancer treatment and post recovery. Moreover, yoga causes no side-effects. You can consult your doctor about yoga and start performing yoga as a routine.
Image Source: Getty