Do you want to shed unwanted fat from your body with 40 minutes of painless treatment? If yes, laser treatment is the way for you. It is a revolutionary option for people who have lost faith in exercise and diet control.
Laser treatment is a non-invasive body contouring procedure which can effectively remove excess fat from the human body. To help you win the inescapable race to lose body weight in a short period of time, science has come up with effective laser treatments and therapies. These therapies are becoming extremely popular among people belonging to higher and upper middle class in India. They are costly treatments which makes it difficult for masses to afford them.
Liposuction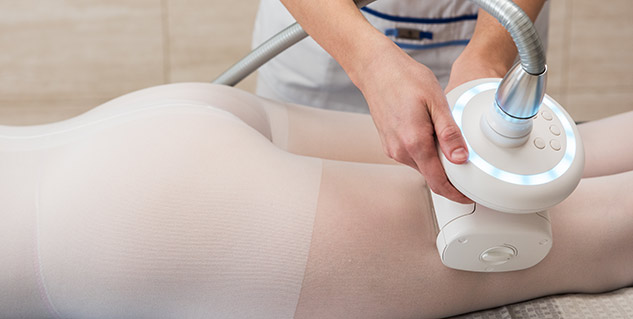 Until a few years ago, liposuction or lipoplasty was popular among people who wanted immediate weight loss but after the introduction of therapies such as Low-Level Laser Therapy (LLLT), also known as cold laser, soft laser, or therapeutic laser, people are bending towards this carefree and painless treatment.
It is an effective treatment modality for those who are overweight. Results can be quite dramatic where conventional weight loss methods have failed. A patient doesn't need to go through an operation. They don't even realize any sensation or pain during the treatment.
Comparing liposuction with (LLLT) for weight loss, Pramada Das, user of LLLT, Account Manager in a leading Advertising agency says, "When I had liposuction treatment 5 years ago, doctors removed the entire area of fat cells from beneath the skin using a hollow stainless steel tube used with a powerful vacuum, but again, I gained weight within 2 years. Liposuction is not less than an operation which can be accomplished either with the use of general anesthesia."
"In contrast, laser treatment is a 100% non-invasive and the machine is applied externally to the body. I don't have to go through any anesthesia or pain. The session as relaxing for me that during sessions I am listening to music, reading books and magazines. During the entire process I lay down in a comfortable position for approximately thirty minutes at a time, in a relaxed environment, while I am losing a significant flab from my body" he adds.
Mainly there are two kinds of laser therapies for weight loss:
Low-level laser treatment- Also called cold laser treatment; it is the most popular among all laser treatments for weight loss.
Laser acupuncture- This other type of laser treatment for weight loss is not only to remove fat from particular areas of the body but to suppress appetite and increase metabolism.
According to researchers, it has been found that there are specific acupuncture points in the ear which on stimulation suppresses our appetite and cravings for food. It enhances the current diet and exercise programs practised by the body.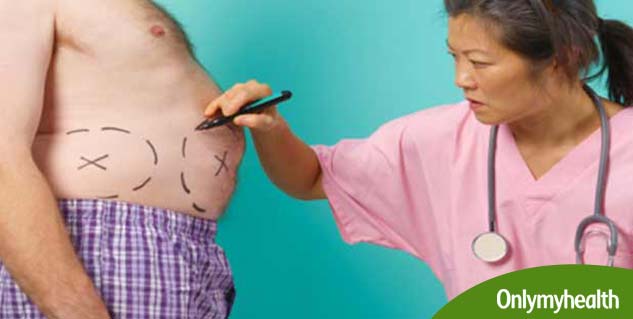 Method
Cold, soft, non-invasive laser beams are directed at 37 points on the body. It is similar to acupuncture but without a needle. The stimulation of the specific body points signals the brain to release endorphins (a hormone which reduces production of stress hormone) which in turn reduces cravings for extra food.
The experts who perform laser treatment take notice of the patient's history before selecting the method of treatment as each patient requires a customized approach. When the experts feel there is need to correct internal body imbalances to reduce the body weight, laser acupuncture is recommended to the patient. It is advised especially to those patients who have gained body weight because of:
Personality or emotional eating
Malabsorption (faulty absorption of nutrient materials from the alimentary canal)
A 38-year-old user of laser acupuncture, Marlene Koester exclaims her happiness, "In all honesty, I was 25 kilos overweight when I started my laser treatment. I didn't find the energy and was completely depressed. In 2 months I lost 8 kilos, and then I joined a gym. I felt re-energized, desired to go out and enjoy life with my family. This whole experience has also changed my relationship with my husband and kids in the most positive way".
It can be a miraculous treatment method for weight loss but it has its own benefits and disadvantages.
Pros
Reduced bruising (possibly)
Quicker recovery (possibly)
No need for bed rest after treatment
Cons
Allergic reaction to medications or material used during surgery
Damage to the skin and surrounding tissues
Skin necrosis (dead skin)
Puncture of an internal organ
The skin may look bumpy and/or withered
Find out from your health practitioner if you are fit to go through a laser treatment for weight loss, and understand how it would benefit you.
Image: Shutterstock