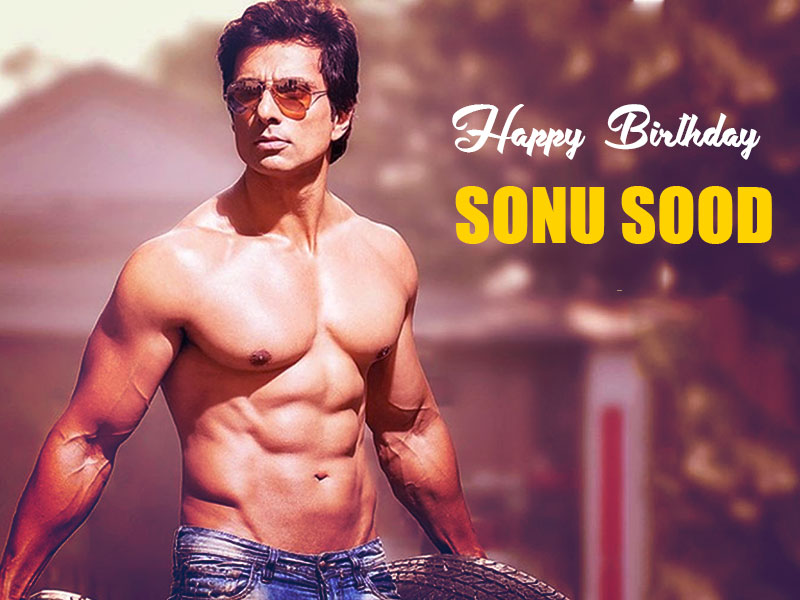 Sonu looks smoking hot even at the age of 43! He is very particular about his body and maintaining his fitness levels. To know what all he does as a part of his fitness routine, read this article.
30th July is the day, a hot & handsome hunk was born! We wish Sonu Sood a very happy birthday. This multi-talented actor-cum-producer is famous for its enviously fit body. His Insta bio reads, "Actor, fitness lover, learner". Every second post on his Instagram handle is a fitness post.  He is very determined about bodybuilding, which is evident from his robust physique, chiseled body and washboard abs. On acting grounds, he has acted in multilingual films and gained recognition for his supreme talent. He is an inspiration to many young lads who want to get a body like Sonu. Here we will unravel Sonu's bodybuilding secrets.
Fitness Regime Like No Other
Making and maintaining a body like Sonu Sood is not a child's play. A lot of dedication and hard work goes into achieving this brawny body. Sonu has been into the fitness games since he was a child! He hails from Punjab where 'Kushti' is very common. He started working out in the 'Akhadas' in his early teens and has been unstoppable since then. For Sonu, fitness is a lifestyle.
The actor jogs for about 40 minutes followed by an intense gym work out session of around two to two and a half hours! He starts with cardio exercises and then he does weight-training. He swears by his workout and updates his fans with the same by posting exercise videos on social media. He keeps on modifying his fitness regime to increase his body's resistance and flexibility.
"I wake up in the morning at around 5:30 am to 6:00 am. After which, I straight away head to the gym for 2 hours. My gym sessions include 2 body parts a day and it ends with abdominal exercises. Every day, I work on strengthening my arms.  I run as well! This is the fitness routine I have been following for many years. And I enjoy working with my fitness trainer Yogesh Bhateja. It works for me! I do a lot of cardio as it is important for agility and to keep you light on your toes. So, I do it at least 5 times a week," tells Sonu.
Also Read: Clapping Therapy: 7 Remarkable Benefits Of Clapping Hands
His regular exercise regime includes:
Pull-ups
Push-ups
Parallel bar dips
Chest press
Hanging leg raise
Seated calf raise
Also read: Is Stretching A Waste Of Time? Truth Revealed
Sonu never cheats with his diet
It is common with people to have a cheat day every week or once in two weeks but that is not the case with Sonu! He is very strict about his diet and doesn't like to cheat with it in any case. 
He is a pure vegetarian and eats only healthy food. Fried and junk foods are a big NO to him. He eats small meals every two hours in proper proportions. He loves to devour on sprouts whenever he feels hungry. Talking about his favorite dish, he is a true Punjabi at heart who loves Makke di roti and sarso da saag. Whenever he visits his hometown, he gorges on the authentic Punjabi food.
Read more on Exercise & Fitness

Written by: Onlymyhealth Staff Writer
Source: Onlymyhealth editorial team Jul 30, 2019